At St Fillan's we are seeking to live out the Christian life and to share that life with others, through our worship, our social events, and our involvement with the local community. We hope to be a welcoming and inclusive community: a place where all will find prayer, song, silence, and sacrament; and a safe place for all, irrespective of age, race, gender, tradition, sexuality, disability or health. Old and young and all in between are most welcome. We use a Loop System on Sunday for those who are hard of hearing.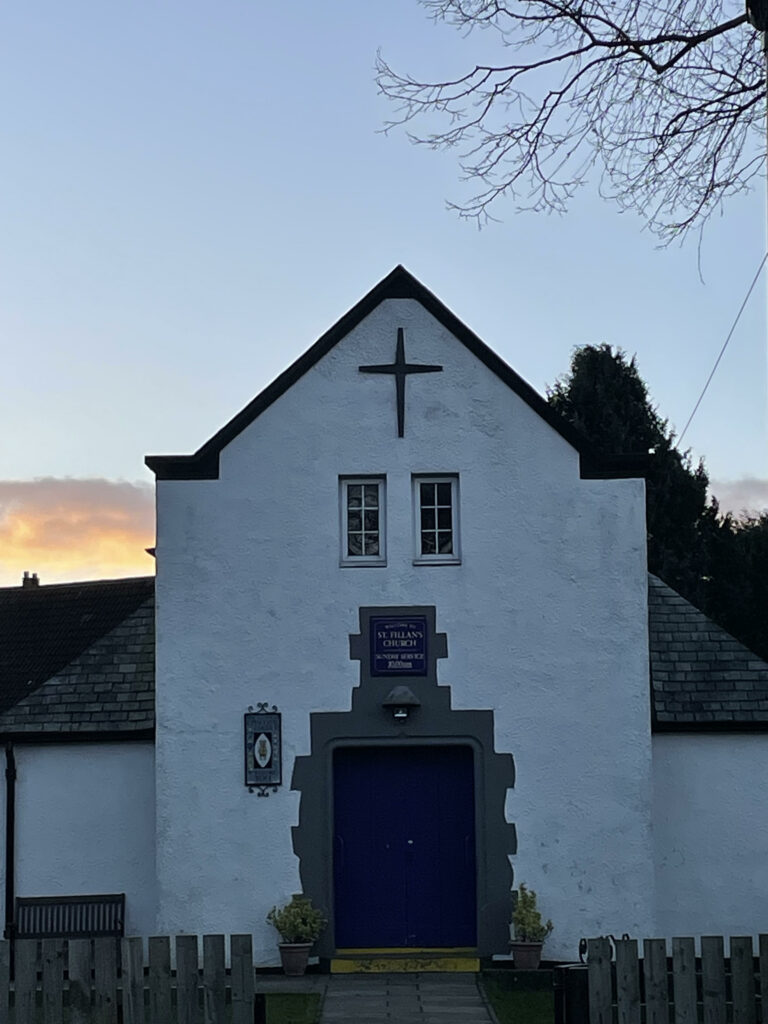 During our vacancy we are receiving support from the Rector at St. Cuthbert's, Colinton, Revd Nicki McNelly, along with a number of other volunteers, who will be leading worship for us.
---
The Sung Eucharist is at 10.00am each Sunday morning.
---
St. Fillan's buildings are well used during the week by a variety of local community groups, and it means a lot to the congregation that we can serve the local community in this way. The hall is available for occasional use at various times. Enquiries to the booking address in Contacts.
St Fillan's is a Fairtrade Church. We use fairly traded products for our refreshments after services. We have a fairtrade volunteer in our congregation, through whom a range of foodstuffs and gifts may be bought. There is an occasional stall in church.
We support a range of charities at home and abroad. Several members of the congregation are actively involved with Christian Aid, L'Arche, the Open Door Project in Morningside, Enable Scotland, Malawi Association for Christian Support, and Rainforest Saver.
If you need more information about a particular activity or aspect of church life, please don't hesitate to get in touch using the contact email address on the right side of this page.